Be Aware of Online Scams
So far this year The Australian tax office (ATO) has received reports of almost 29,000 ATO impersonation scams!
You should be wary of emails, faxes, SMS and phone calls claiming to be from the ATO. These could be scams designed to trick you into paying money or providing personal information. Once they have your information, scammers may use it to:
access your bank accounts
take out loans in your name
lodge false tax returns or BAS statements
claim Centrelink or other benefits.
Please see the newspaper extract below related to the ATO scams: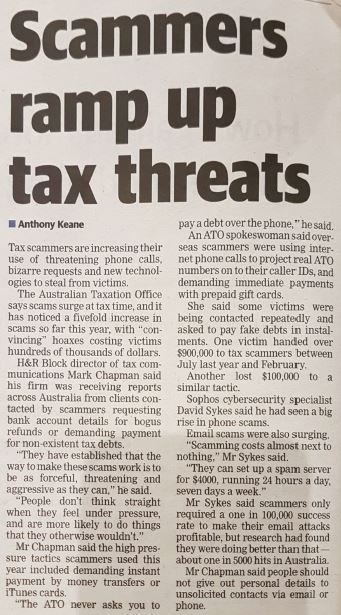 For details of reported scams www.scamwatch.gov.au is an informative website we we suggest you refer to. If you receive a suspicious call please contact your Accountant or Perth Financial Adviser who can assist to verify.